Workshop on
Multimodal, Interactive Interfaces for Education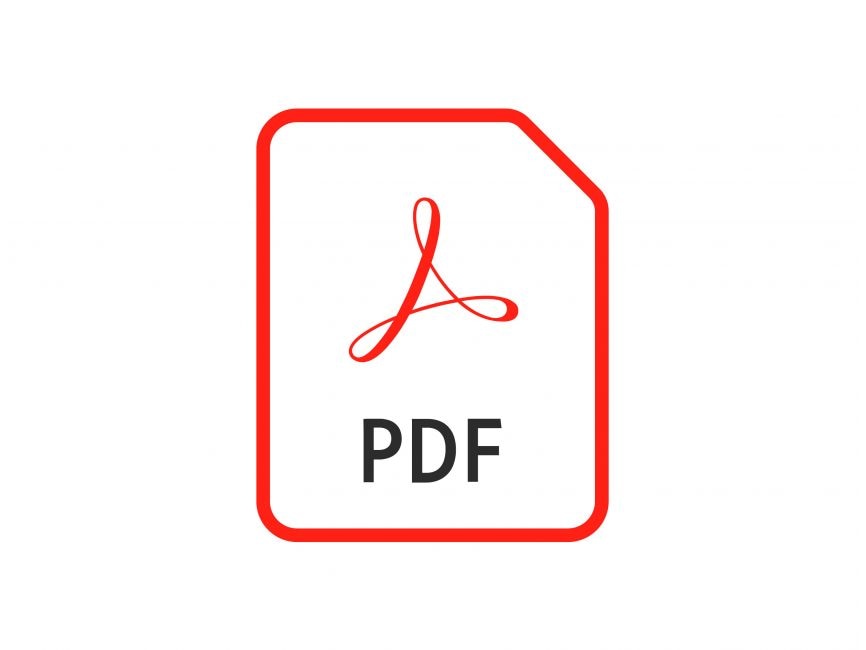 Get the full program here!
Welcome to the site web of the ICMI 2023 International Workshop on Multimodal, Interactive Interfaces for Education, part of the 25th ACM International Conference on Multimodal Interaction.
From tablets to augmented reality, from virtual avatars, to social robots, multimodal, interactive interfaces emerged as interesting tools to facilitate learning in educational scenarios by improving the engagement and the motivation of students towards the learning activities. Research has also shown the potential of such technologies as convenient instruments for the personalization of teaching strategies to the learning styles of each student, proposing appropriate feedback and adapted levels of difficulty in a wider set of learning activities. Such kind of tailoring might become a new, particularly helpful resource to meet the demands of students with special needs.
The development and the adoption of such interfaces in educational scenarios relies on new pedagogies and new didactics co-designed in an interdisciplinary effort involving engineers, psychologists, cognitive scientists, educators, students, and families.
The aim of this workshop is to provide a venue for all the involved stakeholders to present scientific advances on the design, the development, and the adoption of multimodal, interactive interfaces for education, fostering discussions, ideas and interdisciplinary collaborations between researchers on the domain as well as industrial partners.
Important Dates
Workshop submission deadline, July 23rd, 2023 July 26th, 2023 (EXTENDED)
Workshop acceptance notification, August 1st, 2023
Workshop camera ready (hard deadline), August 14th, 2023
Workshop day, October 13th, 2023
Tentative of Program
The workshop will be held in October 13th, 2023.
 
Agenda of the day
9:00
Introduction
9:05
Invited Speaker: Pierre Dillenbourg
9:55
Contributions (3x15min)
10:40
Coffee Break
11:00
Invited Speaker: Denis Alamargot
11:50
Contributions (2x15min)
12:30
Lunch Break
14:00
Invited Speaker: Bertrand Schneider
14:50
Interactive Demos:
TBA
15:35
Coffee Break
16:00
Panel Discussion:
New pedagogies, new didactics and new technologies: perspectives, expectations and limits
17:30
Conclusions
Keynotes and contributor's presentations will be video recorded and made available via a dedicated YouTube channel.
Keynote Speakers
Pierre Dillenbourg
Computer-Human Interaction for Learning and Instructions Lab, École Polytechnique Fédérale de Lausanne, Switzerland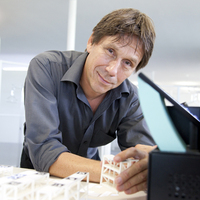 A former teacher in elementary school, Pierre Dillenbourg graduated in educational science (University of Mons, Belgium). He started his research on learning technologies in 1984. In 1986, he applied machine learning for developing a self-improving teaching system. He obtained a PhD in computer science from the University of Lancaster (UK), in the domain of artificial intelligence applications for education. He has been senior scientist at the University of Geneva. He joined EPFL in 2002. He has been the director of Center for Research and Support on Learning and its Technologies, then academic director of Center for Digital Education, which implements the MOOC strategy of EPFL. He is full professor in learning technologies in the School of Computer & Communication Sciences, where he leads the CHILI Lab: "Computer-Human Interaction for Learning & Instruction ». He has been the director of the leading house DUAL-T, which develops technologies for dual vocational education systems (carpenters, florists,…). With EPFL colleagues, he launched in 2017 the Swiss EdTech Collider, an incubator with more than 90 start-ups in learning technologies. He (co-)-founded 5 start-ups, does consulting missions in the corporate world and joined the board of several companies or institutions. In 2018, he co-founded LEARN, the EPFL Center of Learning Sciences that brings together the local initiatives in educational innovation. He is a fellow of the International Society for Learning Sciences. He currently is the Associate Vice-President for Education at EPFL.
Denis Alamargot
Institut National Supérieur du Professorat et de l'Éducation de l'académie de Poitiers, Université de Poitiers, France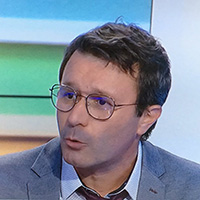 Denis Alamargot is currently director of the INSPE of the Academy of Poitiers and president of the scientific council of the EAFC of the Academy of Poitiers. He is University Professor in Cognitive Psychology at the INSPE of the Academy of Poitiers, University of Poitiers, member and deputy director of the CHArt laboratory (EA 4004), responsible for the "Cognitive Sciences for Education" axis (UPEC) as well as an associate member of the UMR CeRCA-CNRS (University of Poitiers). He conducts research on the development and functioning of written production in children, students and professional writers, by analyzing eye and graphomotor movements. He has published various reviews, including the reference book "Through the models of writing" and experimental articles on writing, spelling and graphomotor processes. He is co-inventor of the "Eye and Pen ©" software and has registered 3 software patents in this context (APP).
Bertrand Schneider
Harvard Graduate School of Education, Harvard University, Cambridge, US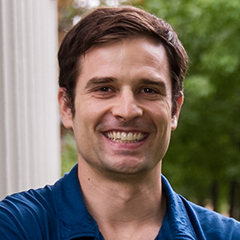 Bertrand Schneider graduated from the Learning Sciences and Technology Design program at Stanford University and was most recently a postdoctoral researcher at the Transformative Learning Technologies Laboratory. His interests include the development of educational interfaces (e.g., augmented reality, tangible, multitouch) for collaborative learning in formal and informal learning environments (e.g., maker spaces). Additionally, he researches the use of multi-modal data (e.g., gaze, body movement, speech, arousal) to visualize and assess students' learning trajectories.
Submissions
The workshop welcomes the submission of short papers (max 4 pages) matching the ACM Conference Template through the EasyChair submission system. All contributions will be subject to blind peer review by a minimum of two independent experts in the field. The Program Committee made of academic experts in social interfaces, education, and children with special needs will ensure the acceptance of high-quality contributions. Accepted papers will be published on the conference proceedings.
We kindly ask the authors to strictly follow the guidelines of the conference for the submissions.
Topics of interest will include, but will not be limited to:
Theoretical and practical approaches to education with multimodal, interactive interfaces
Socially intelligent agents for education;
Multimodal, assistive interfaces for learning disabilities;
Educational interfaces for students with special needs;
Serious games and gamification;
Tailored education and personalization;
Teachers perception and trust on multimodal, interactive interfaces
Collaborative design for education;
Attention and engagement metrics;
Long-term interaction;
Affective interaction and emotional understanding;
Socio-cognitive skills training;
Verbal, non-verbal communication and backchannels;
Context aware social interaction;
Social interaction in joint activities;
Timing, synchrony and coordination;
Multi-party interaction in educational environments;
Multimodal perception for human intent estimation in the wild.
Organising Committee
Daniel C. Tozadore, École Polytechnique Fédérale de Lausanne, Switzerland
Lise Aubin, Hôpital de la Pitié-Salpêtrière, AP-HP, France
Soizic Gauthier, Forward College, France
Barbara Bruno, Karlsruher Institut für Technologie, Germany
Salvatore M. Anzalone, Université Paris 8, France
Contacts
Email: icmi2023miie (at) easychair.org
Website: https://irecheck.github.io/icmi2023/